Regular price
Sale price
$135.00
Unit price
per
Sale
Sold out
Pink, pink and pink again -  doesn't dream of having this acidulous candy in their home? 
shipping

Shipping within 2 working days (excluding pre orders)

Shipping is never free and at elbarud, we don't like dubious promotions, so we simply always share shipping costs equally ! A small step for you, a small step for us, but a big step towards a more sustainable consumption!
technical characteristics

dimensions: h 26 cmcomposition: 100% Bohemian glass
care

"Products are dishwasher safe using a delicate programm. A glass specific programm, at a temperature below 40°C is recommended to preserve their beauty longer.

To avoid limescale residue on your glasses:
- Dose salt, rise aid and dishwashing detergent separately according to the hardness of the water
- Use coarse salt in your silk, as fine salt can accumulate in the machine and make it harder to dose the amount of salt correctly
- Wash at a temperature no greater than 40° C
- Select the machine's shortest program
- As soon as the washing programm is finished, turn off the stream
- If possible dry your glasses with a tea towel
- Do not place glass with top down in the cabinet, as excess moisture from dishes can cause limescale deposits"
share
View full details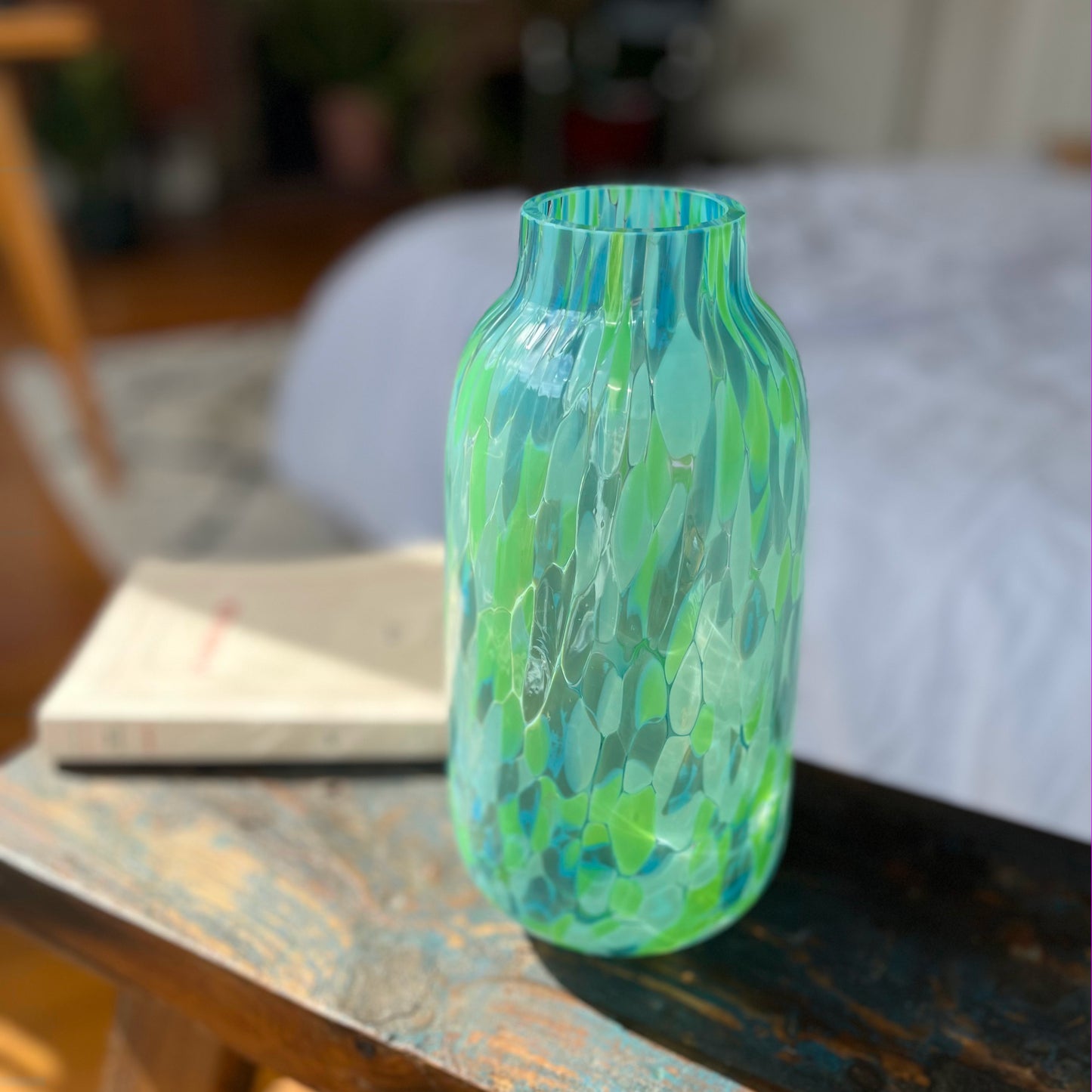 why is this product sustainable?
production location

This product is made in Nový Bor, in the Bohemia region in Czech Republic, well known for its glass blowers and crystal.

manufacturing

All products are made artisanaly by glass blowers.

economical & social impact

For now, Anna Von Lipa hasn't taken any specific action on this, an area for improvement!

packing & transport

All products are packed in 100% recyclable boxes. It's a first step but more effort can still be done!

end of life

Glass is a fantastic material. It is at once fragile and at the same time incredibly strong. If you take care of it, the end of its life should be far away!
In case of breakage, glass can be recycled to make a new object!
Who hides behind this product?
Founded by Jytte Correll, a danish designer who immigrated to Czech Republic 10 years before, Anna von Lipa collaborates with oldest and most famous glass blowers in Europe. The brand creates and makes unique objects in its workshop of the Bohemian region in Czech Republic, true glass empire of Central Europe.
Vase magnifique!
Ravi de mon achat, le vase est vraiment superbe et il trône désormais sur la table du salon!
Magnifique
Ce vase a parfaitement trouvé sa place dans mon appartement, il est juste sublime ! Solide, épais, qualité au top, taille parfaite pour un petit bouquet de fleurs