Regular price
Sale price
€57,00
Unit price
per
Sale
Sold out
Authentic boob shaped cushion, true ode to feminine beauty, it is perfect for a cosy sofa! As Catherine, its creator, says "it's a pair of symbols in your home, an ode to the perfection of what's naturally sacred, whaterver your nature is"!ture."
shipping

Shipping within 2 working days (excluding pre orders)

Shipping is never free and at elbarud, we don't like dubious promotions, so we simply always share shipping costs equally ! A small step for you, a small step for us, but a big step towards a more sustainable consumption!
technical characteristics

dimensions: ø 420 mm

composition: cover 100% upcycled linen, lining upcycled cotton, filling 100% polyester
care

removable cover. Dry cleaning recommended.
share
View full details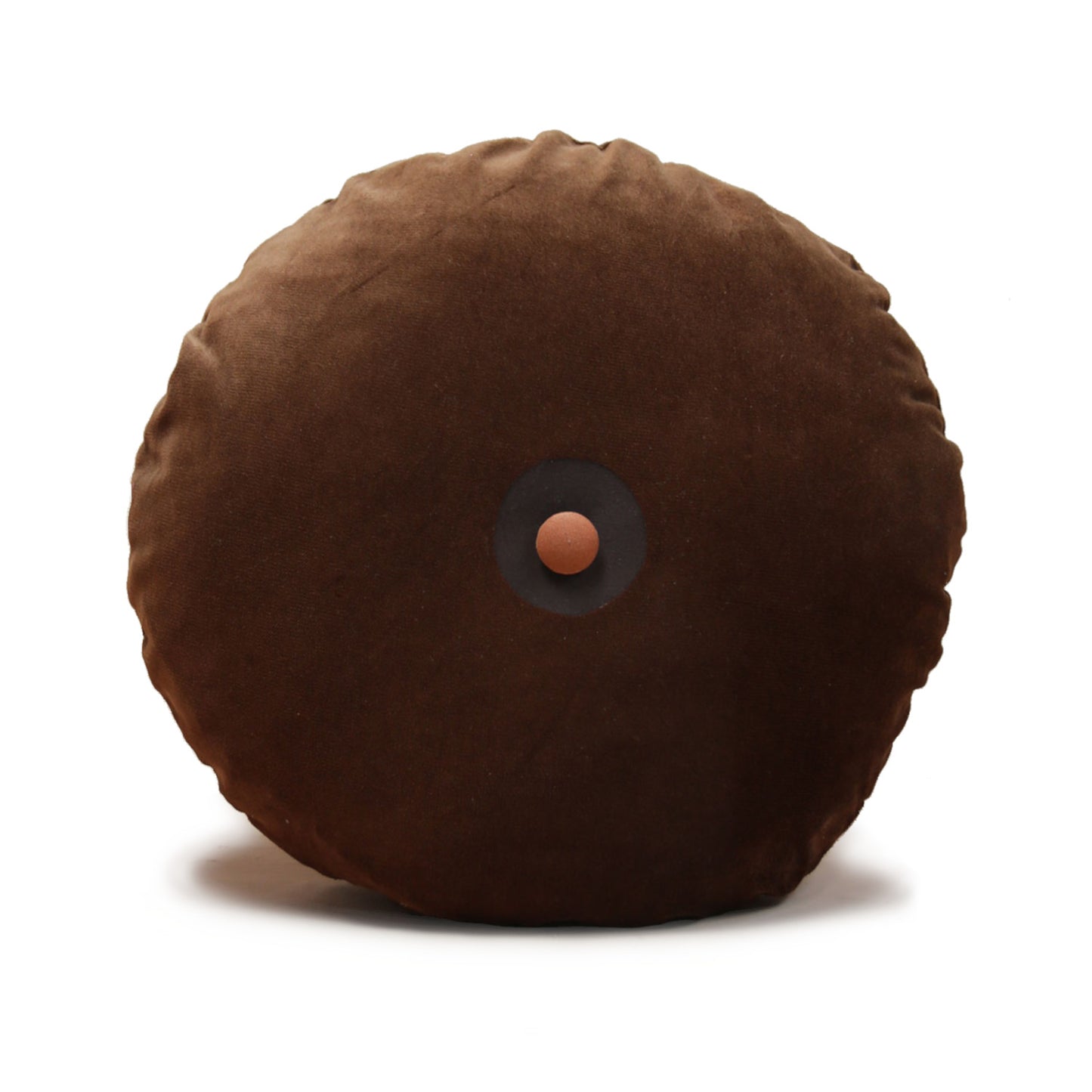 why is this product sustainable?
composition

The cover is 100% upcycled textile sourced less than 100km away from the workshop. For the lining, upcycled sheets are used. "From constraint creativity is born!"

It is then silk-screen printed with water based inks without solvent and corresponding to Oekotek and GOTS norms.

Filling is 100% polyester. Nice for feather allergics and vegans but not so nice for the planet. It's for now the only solution that allows Catherine, the creator, to offer a good quality cushion that lasts. She's however interested in solutions allowing to recover polyester scraps from factories to have a 100% upcycled product!

production location

Cushions are silk-screen printed in Chatherine's worskshop in Chartres and are then assembled in La dame à la Licorne insertion worshop, in Chartres.

manufacturing

The cushion is handmade.
Catherine selects, cuts and ennobles the textiles with manual silkscreen printing. Inks dry in the open air at first and are then fixed warm with a press, still used by hand. Textile elements are then delivered 'in kits' to the integration workshop who takes care of the tailoring.

economical & social impact

All cushions are manufactured by the Integration Workshop "La Dame à la Licorne"'s semstresses. This organization accompanies annually over 24 unemployed job seekers having social and occupational difficulties to facilitate their integration. Concrete and gratifying realisations, no matter the size or importance, are the opportunity for these people initially deprived from a job to acquire know-hows, to reactivate interpersonal skills, to gain back their confidence and to build and validate a project that is consistent with their potential and the local employment market.

packing & transport

Cushions are packed in an upcycled cover and are transported in train when possible or via a carbon neutral delivery method.

end of life

We don't have any sustainable info on this for now.
If your cushion was nibbled on by your guinea pig or a child chose it to express their art with permanent markers, drop it at a collection point so the velvet can be recycled.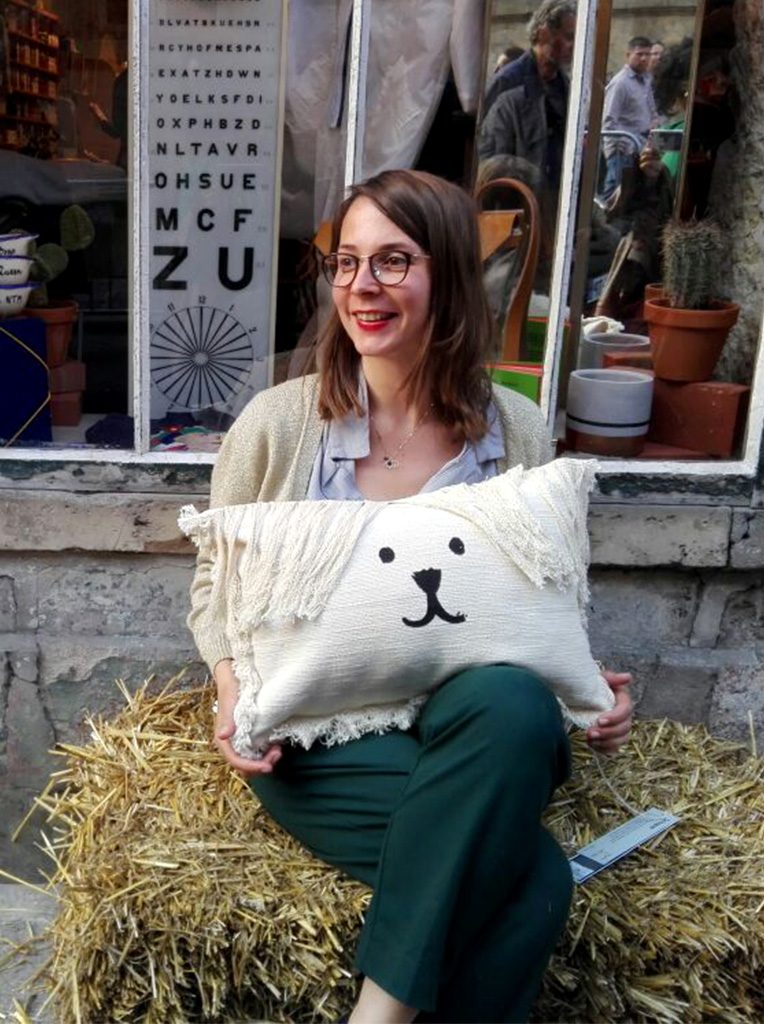 Who hides behind this product?
Created by Catherine in 2015, Schop promotes an alternative vision, that takes the time to experiment with locally sourced material to create an authentic, unique, meaningful object. The choice of "slow", circular, community based and inclusive approach is one of the core value that animate the workshop.
Absolute co-creation, co-conception, co-development, co-production and cohesion unconditional, Catherine thinks that it's by doing things together, by joining talents and know-hows in everything they have of complementary, that we truly and sustainably moving the needle.

True liaison between craftsperson and designer, between industry and handicraft, Schop creates with intention and attention, but with no will for perfection.
Catherine imagines and designs objects that allow to break with the everyday life, that are not only practical, or just pretty, but are strong and contrasted, simple yet sophisticated, personal and singular... while granting themselves the right to be useful and beautiful if you want them to!