Regular price
Sale price
$23.00
Unit price
per
Sale
Sold out
True balance between the delicacy of its colors - obtained thanks to a reactive glaze - and its organic shape, the Amazônia Azul collection is a tribute to nature and its waterways.
shipping

Shipping within 2 working days (excluding pre orders)

Shipping is never free and at elbarud, we don't like dubious promotions, so we simply always share shipping costs equally ! A small step for you, a small step for us, but a big step towards a more sustainable consumption!
technical characteristics

dimensions: ø 55 x 88 x 60 mm

composition: 100% portuguese stoneware
care

Products are dishwasher, microwave fridger, freezer and oven (220° max) safe. They are scratch resistant when using cutlery.
We recommend washing and drying your items before first use. If using the dishwasher, avoid placing your items in direct contact with others and always allow the wash cycle to reach its end before removing the items
Avoid placing hot items on cold or wet surfaces and putting items into a preheated oven directly from the fridge or freezer.
When using your item in the oven, place them in the centre of the oven on a rack.
Avoid placing your items directly on top of heat sources such as flame or electric stoves and cooktops.
Avoid dragging and sliding the items on/over each other so as not to scratch the surface.
share
View full details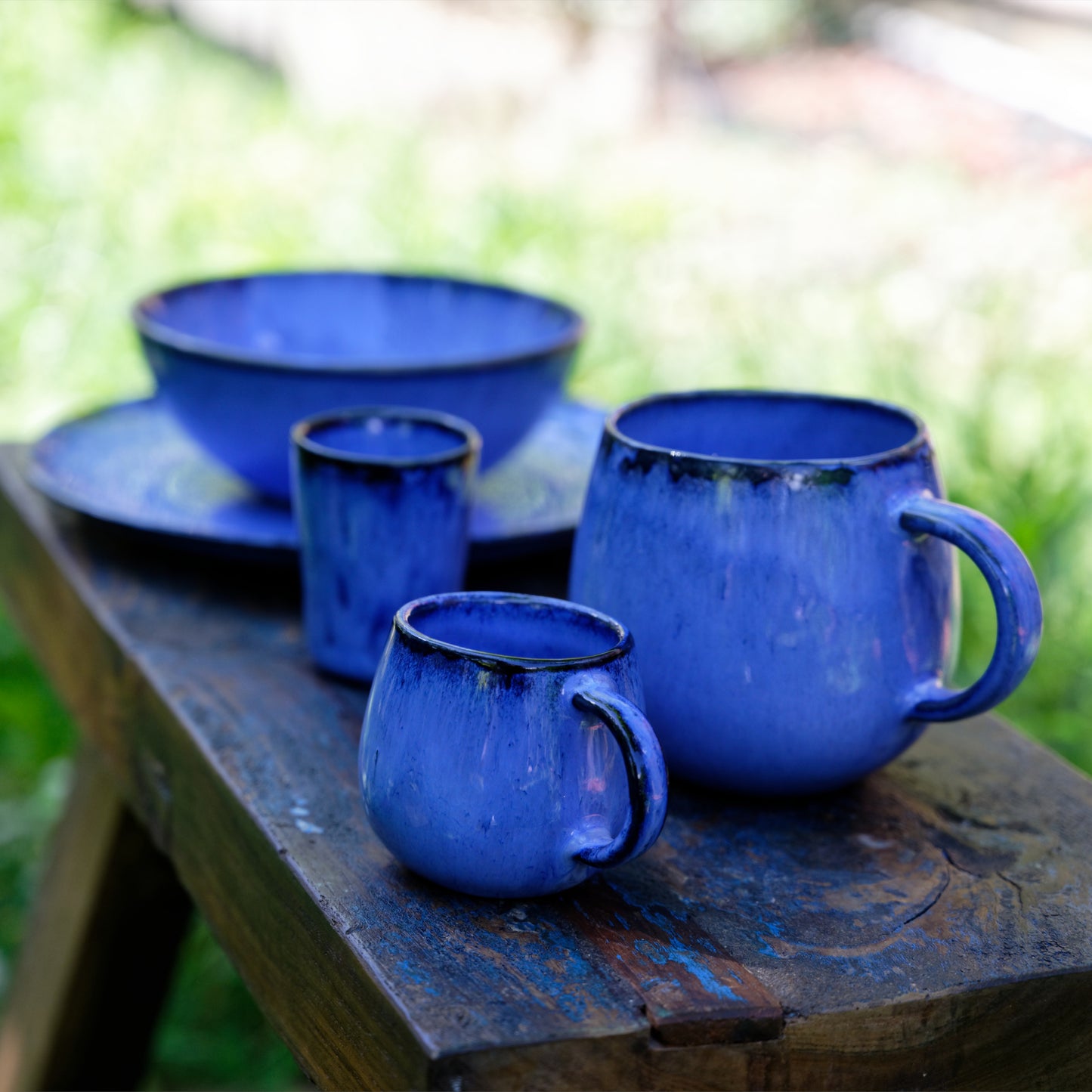 why is this product sustainable?
composition

100% portuguese stoneware.

production location

This product is made in Portugal.

manufacturing

Whether they are shaped by hand or manufactured using a mold, all pieces are handmade, preserving a local knowhow.

economical & social impact

Building social well-being is at the heart of Terrafina and the brand aims to positively influence the social and economic progress of the community in which they operate by attracting, developing and retaining local talent and through the promotion of equal opportunities, gender equality and social inclusion practices.

packing & transport

Packaging are in recycled cardboard and are printed with vegetal inks with no polymeres.

end of life

Terra cotta is a very resistant material, its end of life should be distant!
However, in case of breakage, ceramic, an inert waste, can be grinded and revalued in backfill or concrete.
Who hides behind this product?
Situated amidst nature in Portugal, where mountain verdant tree tops touch the blue skies, Terrafina was born from the knowhow of one of Portugal's renowned stoneware manufacturers, Ceramirupe, a company that has over 30 of experience in making ceramics.

The brand preserves a local knowhow by creating unique pieces. It's almost impossible to find two objects looking perfectly alike in a collection, each having its own personnality and difference creating harmony!